Bend Engagement
Shooting a Bend engagement session is always a treat. I took these two on an adventure to some hot spots around Bend. From Abiqua Falls to Smith Rock.
Abiqua Falls
Taliesin and Eric are fun and adventurous so we planned out a super fun day. If you are in Bend, and you are looking for a waterfall, Abiqua is about 3 hours but probably one of the closest most photogenic falls. We started with a hike down to the falls. Getting to the trailhead can be a bit of a rough road, so if you go, be sure you have 4 wheel drive or all-wheel drive. From the trailhead, there is about a 20-30 minute hike which can be a little muddy so be sure to bring a change of clothes and a pop-up tent.

Once you reach the bottom of the canyon you will follow the river to a stunning waterfall surrounded by a wall of rock. I have photographed a few couples here and I have to say it's my favorite waterfall in all of Oregon.   
You can see in these photos how large and epic these falls are. We were here in March, so the falls were flowing pretty well.

When you're leaving the falls you will pass through several tree farms. I couldn't resist taking a few photos here.
Detroit Lake
Our next stop was at Detroit Lake, which is a couple of hours from Bend. I have been wanting to photograph here for quite some time. My favorite time of year is in the winter when the water is low and the snow is on the ground. I love how the snow makes these gigantic stumps pop.
Smith Rock
We ended our day just outside of Bend at Smith Rock, which had a perfect little dusting of snow. Again, a little snow just makes everything pop. We climbed around on the rocks and captures some really fun portraits. These two just have so much chemistry and were such a joy to photograph.
Of course, no Bend engagement session is complete without a celebratory beer.
If you are engaged and any of these places interest you, don't hesitate to head to my CONTACT page and shoot me an email.
More Engagements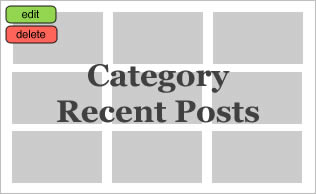 Bend Oregon Snowy Engagement
Stephanie and Jim are big fans Bend, Oregon and asked me to capture them doing what the love. Which was enjoying the outdoors and rock climbing.
We started our day with a sunrise peeking through some snowflakes up Cascade Lakes Highway near Mt. Bachelor. It was there that we found a small grove of pines and some beautiful fog.
Next, we headed to Drake Park where at the beginning of October you will find some amazing Fall Colors.
We ended our day at Smith Rock with a little bit of climbing, which was super fun.
I can't wait to see what these two plan to do for their wedding.