San Francisco Engagement Photographer
Baker Beach, Muir Woods, and Healdsberg
Ramya and Rick decided to take engagement photos in a few of their favorite locations in the Bay area.

We met up in Healdsburg for some wine tasting and started taking photos surrounded by Oak Trees and Wild Flowers.
Our next stop was Muir Woods where we walked with some Giant Redwoods. Be sure to get reservations beforehand.
We ended the session at Baker Beach just 15 minutes before the sun hit the water and the light couldn't have been more amazing.
I currently live in Bend, Oregon, but travel frequently for weddings and engagements. Feel free to reach out for a quote.
Pier 7 and the Golden Gate Bridge
Nicole and Rex lucked out with one of the most amazing engagement sessions I've had yet in San Francisco. We met right before sunrise at Pier 7 and were there early enough to have it all to ourselves. After watching the sunrise and hit the city we headed to Battery Spencer overlooking the Golden Gate Bridge. Lucky for us we had few clouds and some raindrops to add to the backdrop. Please feel free to contact me here, if interested in taking your engagement photos in SF

Pier 7 is best photographed at sunrise. You will be able to avoid the crowds as well as get one of the best views of the city.
Battery  Spencer
Battery Spencer is located on the northwest side of the Golden Gate Bridge. Again, morning is always best so you can find a good parking spot. You will also avoid large crowds. Be sure to check it out.
Rainy San Fransisco Engagement
This San Fransisco Engagement Session was nothing short of Beautiful. This couple was stunning and found some amazing locations around the City.
I met up with Sonia and Kiran just after a rainy afternoon in San Francisco for a fun tour of the city. We started at Pier 7 and ended with a wonderful view of the Golden Gate Bridge. These two are amazing, and so in love that photographing them together was quite a joy.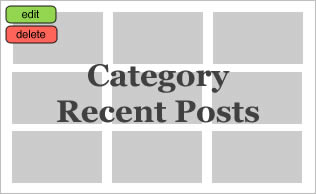 San Fransico Engagement Photographer
Sundeep and Clarke's San Francisco engagement session went better than I could have imagined. They are a wonderful couple, in love, and I can't wait for their wedding.